Alpha Guardian
Alpha Guardian is a leader in the residential safe, security and storage industry. Alpha Guardian was established in August 2017 following the announcement that MidOcean Partners was partnering with Cannon Safe, Inc. ("Cannon") and simultaneously combining it with Stack-On Products ("Stack-On") to create a market leader in the residential safe and secure storage sector.
Cannon has been in business since 1965 and has long been recognized as an industry leading manufacturer of high quality products including large scale safes, personal safes, home security products and quick access safes under the Cannon Safe, GunVault and Cannon Security Products brand names. Cannon Safe is a start-to-finish manufacturer of large scale residential safes and GunVault is the leading innovator of quick access home defense safes with a well-established consumer following around its patented No-Eyes® keypad.
Stack-On was founded in 1972 and has proven success in manufacturing and distribution of home safes, gun security products, garage storage and organizational products under the Stack-On Products, Sovereign and Sentinel brand names. Stack-On offers a diverse line of products and is highly regarded for its strong capabilities in design, sourcing and distribution.
This merger creates a powerhouse in the industry, as Cannon and Stack-On bring together two highly complementary operations. The union of Cannon and Stack-On allows Alpha Guardian to serve as a category champion, with the ability to offer a more robust portfolio of products to both retailers and consumers. Ultimately, the combination of these market leaders positions Alpha Guardian to achieve its stated goal of "A Safe in Every Home®."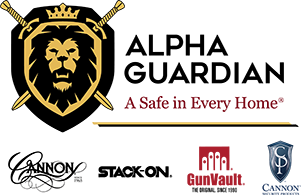 Investment Date: August 2017
Sector: Consumer
Status: Realized
Deal Lead: Daniel Penn